Mary Sorrows Hughes, Watercolorist
---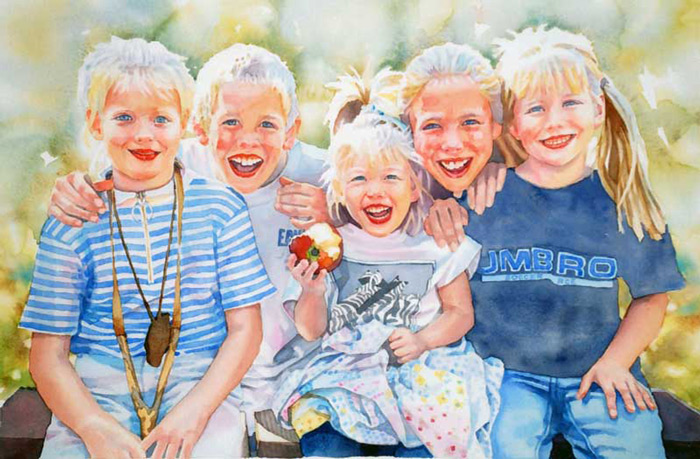 "Kindred Spirits"
Watercolor, image size 19" X 28"
Giclee prints available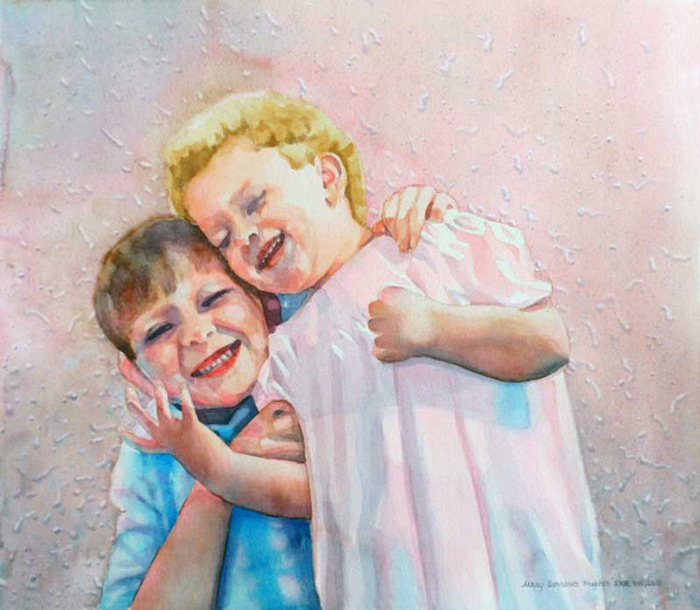 "Joy"
Watercolor, image size 17.5" X 19.5"
giclee prints available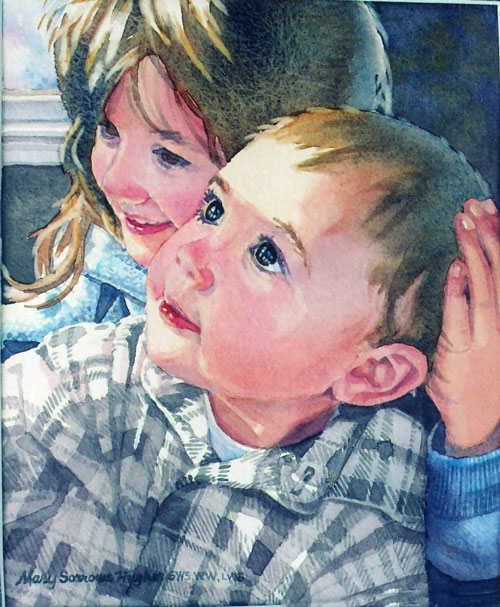 "Sunbeams"
Watercolor
Giclée Prints Available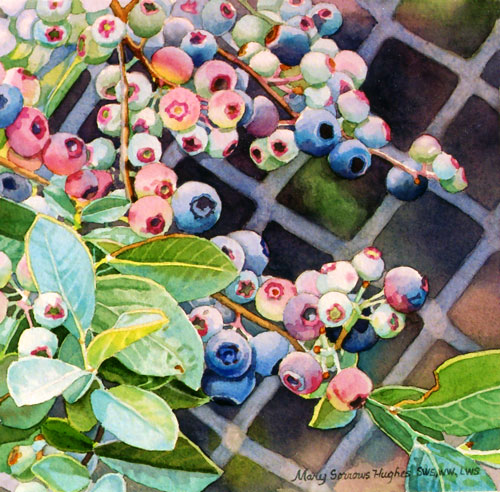 "Blueberries"
Watercolor
Original Image 11 1/2" X 11 1/2"
Giclée Prints Available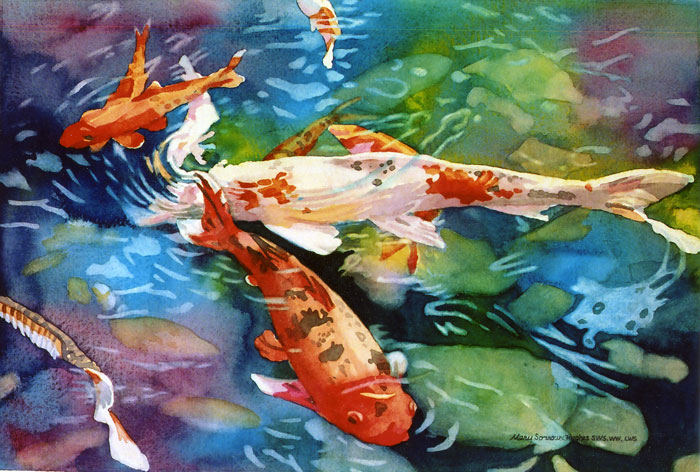 "And They Swam and They Swam"
Watercolor
Original Image 21 1/2" X 14 1/2"
Giclée Prints Available
"Abby & Sara – Reflections of Childhood"
Graphite Pencil Study
Original Image 23 1/2" X 24 1/4"
Giclée Prints Available
---
Mary Sorrows Hughes
I have lots of interests--too many it feels like at times! My interests include gardening, reading, exercising, keeping up with friends & family (e-mail helps in this area,) pets (3 dogs, 1 cat,) healthy cooking, traveling, ecology, AND a primary interest in art. Watercolor and pencil studies (color & graphite) are my major focus. My subject matter tends to be people, plants, animals--anything alive. My work is evolving towards an alive awareness of light and color and my colors more powerful.
"Elisabeth's Iris"
watercolor
Image 18 1/2" X 29 1/2"
Giclée Prints Available

To see all of my favorite places to visit on the web, click here.

Most watercolor images are available in either limited edition prints, as stated under watercolor image, or as giclée prints. The giclée prints are printed on 100% cotton acid free paper and are $25 for image on 8 ½ "x 11", $35 on 11"x17", and $45 on 13"x19" paper. Contact me by e-mail maryhughes@marysorrowshughes.com if interested in purchase.

To view more of my work, you can click on one of these titles:
To learn more about my professional world, click here.

E-mail me! maryhughes@marysorrowshughes.com

All pictures on this site are © Mary Sorrows Hughes, and not to be reproduced.